Biography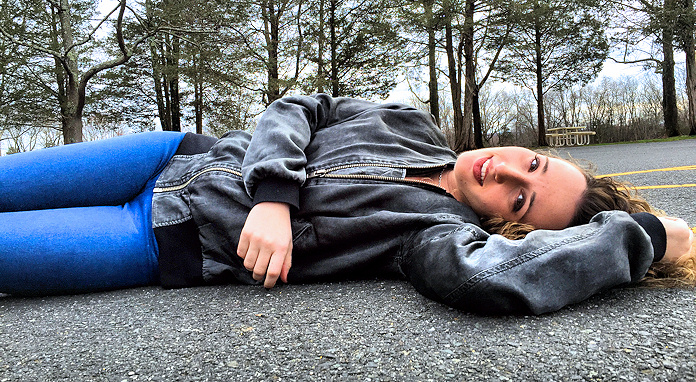 For those who don't know Dakota...
You'll get to know this talented 26 year old singer/songwriter and all she feels, as you listen to the emotionally-charged songs of her first self-titled CD. Her songs speak to the heartbreak of love-- from the start of love unnoticed to "The Burning Ending". They are inspired by the boys who have been a part of her life…some up close and personal, some through friends, and some from a distance.
But where did it all begin?
Born in New York City and raised in Basking Ridge, NJ, Dakota started showing her musical talents at the age of six. Classically trained in piano, she performed before audiences and judges for more than 7 years, gaining trophies and accolades. But the classics didn't have the lyrics and lyrics are everything to Dakota. Soon, she was writing lyrics on scrap pieces of paper everywhere, and turning melodies in her head into pop songs on the piano. Today, Dakota trades off between the piano and guitar, writing and singing songs that cross pop, country, and rock.
Dakota has been recording her songs at the Vault Recording Studio in Hoboken, NJ working with Dan McLoughlin, an amazing multi-talented producer who has brought her songs and vision to life. In the recording of her first CD, Dakota also had the chance to have renowned seasoned professionals be a part of her music—like Matchbox 20 players Ryan McMillan on drums and Matt Beck on lead guitar.
Influenced by a diverse range of artists including Taylor Swift and Jewel, Dakota is most excited about performing her songs live. Her first performance in 2010 was the 'Hoboken for Haiti' charity concert at Maxwells. The next day's news captured her vibe… "Dakota Davenport played keyboard and sang sweet, sad songs with a voice you wouldn't think would come out of someone so young."
As you listen to the first CD of Dakota Davenport, the voice of heartbreak will win your heart.
For those of you who know Dakota, but want to know a little bit more…
Dakota's middle name is Rae. She doesn't like being asked North or South. She likes eating apples and peanut butter (together) at night. She has a huge fear of spiders. She hates eyelash curlers. She drives a ford fusion which has blue and black leather seats (: oh yeah!
For everyone who ever listened to one of Dakota's songs…
She wants you to know "It means so much to me that you would take the time out of your day to listen. I love you times a billion for that and can't thank you enough <3"